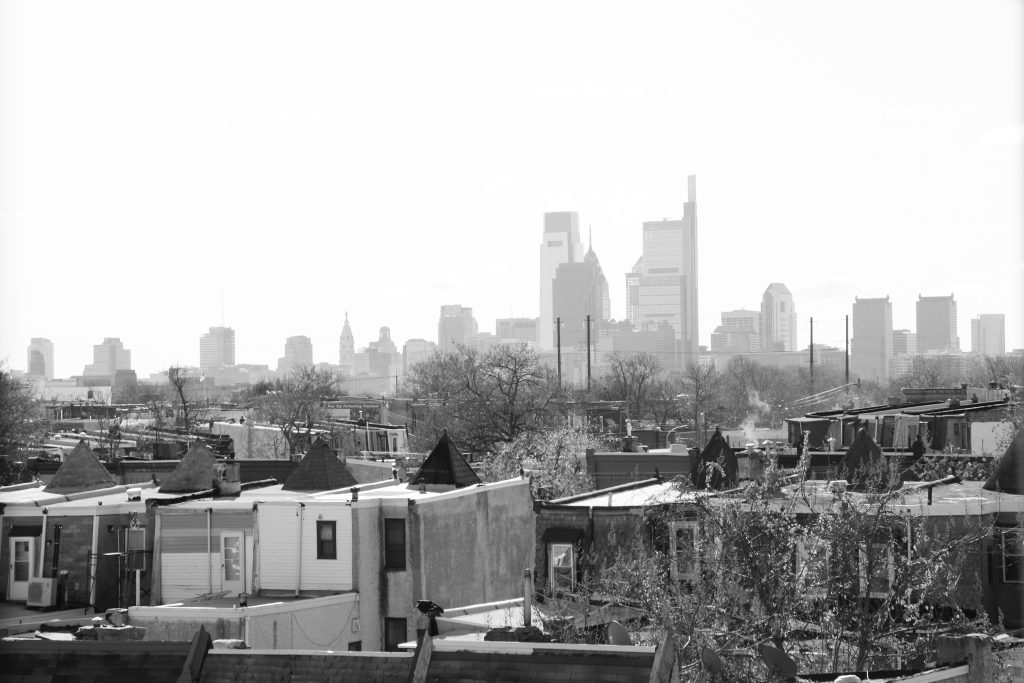 Meals & Other Resources
General Questions
Hotlines: The School District has set up phone hotlines in ten languages, to answer general questions about the school closure, meals, etc. They are available Monday through Thursday, from 9:30 – 11:30 a.m. The English hotline number is 215-400-5300
Email your questions: You can now also email your general School District questions to covid19info@philasd.org (you can also send your questions to your student's advisor, or any Mansion staff member as usual, or contact the school here).
---
Accessing Food
The city and school district are providing food for students while schools are closed. Find the most updated information here.
Before you go, please check the website in case there are any updates or changes to the days, times, and locations. 
We are also partnering with Bebashi to provide meal distribution right at Mansion! See the flyer below for more information and click here to register (pre-registration will help us ensure we have enough food available).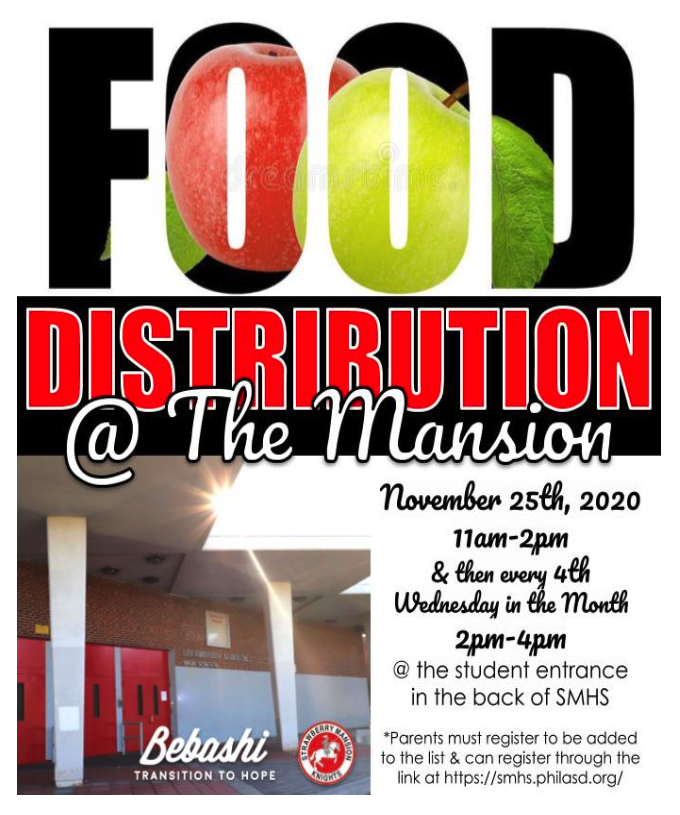 ---
COVID Children & Families Resource Hub
Pediatricians from CHOP have created a fantastic online resource hub focused on children and families. Check it out for information on a wide variety of resources.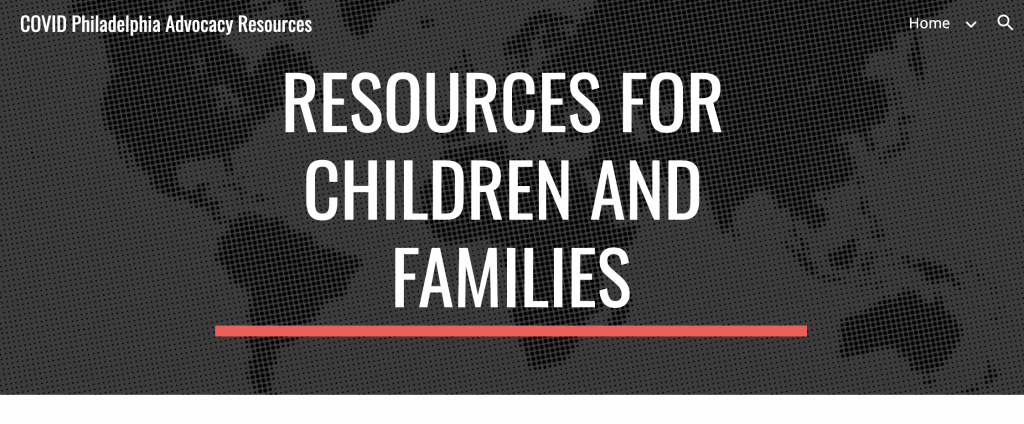 ---
Health Insurance
Because of the economic downturn, families could possibly lose health coverage through employment. The CHIP program does not have a contract period, it can be used as stop gap coverage between employment. If you need any information please use these links to CHIP information: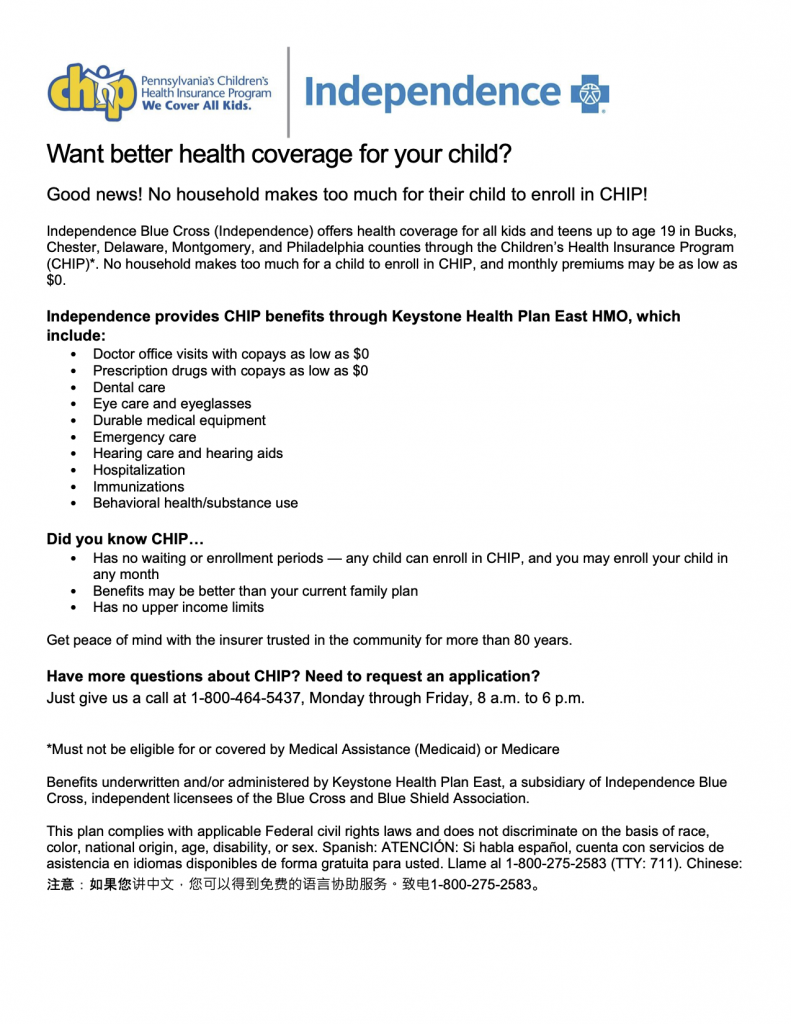 View CHIP coverage information.