Counseling Corner
Welcome to the home of the Knights!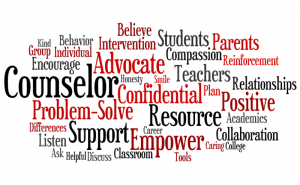 Here you will find information about academic counseling, social/emotional counseling as well as college and career opportunities. All counseling related information will be updated accordingly.
Below are three programs offered this year for students:
Center for Grieving Children (Grief Group)-Mondays
Anti-Violence Partnership (General Trauma & Clinical Trauma Groups)-Tuesdays
One Day At A Time Youth Program (Drug & Alcohol Group)-Wednesdays
*All groups are voluntary.
FOR THE 2018-2019 SCHOOL YEAR THERE ARE NO FRESHMAN! 2019-2020 SCHOOL YEAR FRESHMAN WILL RETURN!
SOPHOMORES
Women Of Tomorrow-Mentor Program
Upward Bound-College Prep Program
Coded By Kids
JUNIORS
SAT & ACT Information            College Visits
SAT Prep                                      Enrichment Opportunities
SENIORS
SAT & ACT Information            College Visits
SAT Prep                                       Scholarship Assistance
Financial Aid Assistance           Enrichment Opportunites
Students may stop by the Counseling Suite or Main Office during their advisory and lunch with a pass from their teacher. Students should also email Ms. Sullivan to set up an appointment for individual sessions.
Ameera Sullivan M.A.
avsullivan@philasd.org
215-400-7500 ext. 1350