Counseling
Welcome to the home of the Knights!
---
Make sure you also go check out Ms. Sullivan's Counseling Corner!
---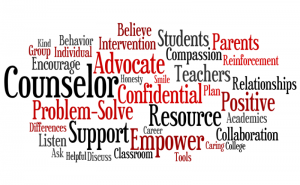 Here you will find information about academic counseling, social/emotional counseling as well as college and career opportunities. All counseling related information will be updated accordingly.
Below are voluntary programs offered this year for students:

Anti-Violence Partnership is offering general trauma & clinical trauma groups online this year. Click here to sign up.
Students may also email Ms. Sullivan or Ms. James to set up an appointment for individual sessions.
Click on the image to view this great resource as a PDF (it discusses the ways children respond to traumatic events and steps to take in support):